The Latest Technology on Campus
Discover accessories and the latest devices from Apple®, Dell®, and Windows®. When you purchase at CORETECH, the money is kept within WSU and supports the Students Book Corporation dividends given to the school and WSU students. 
Get Apple® certified repairs and service on the CUB Ground Floor. Apple® certified service and repair is temporarily unavailable. 
Cougs are eligible for discounts, including low education pricing on Apple® products when shopping at CORETECH.
Shop in-store or online for the latest accessories and devices.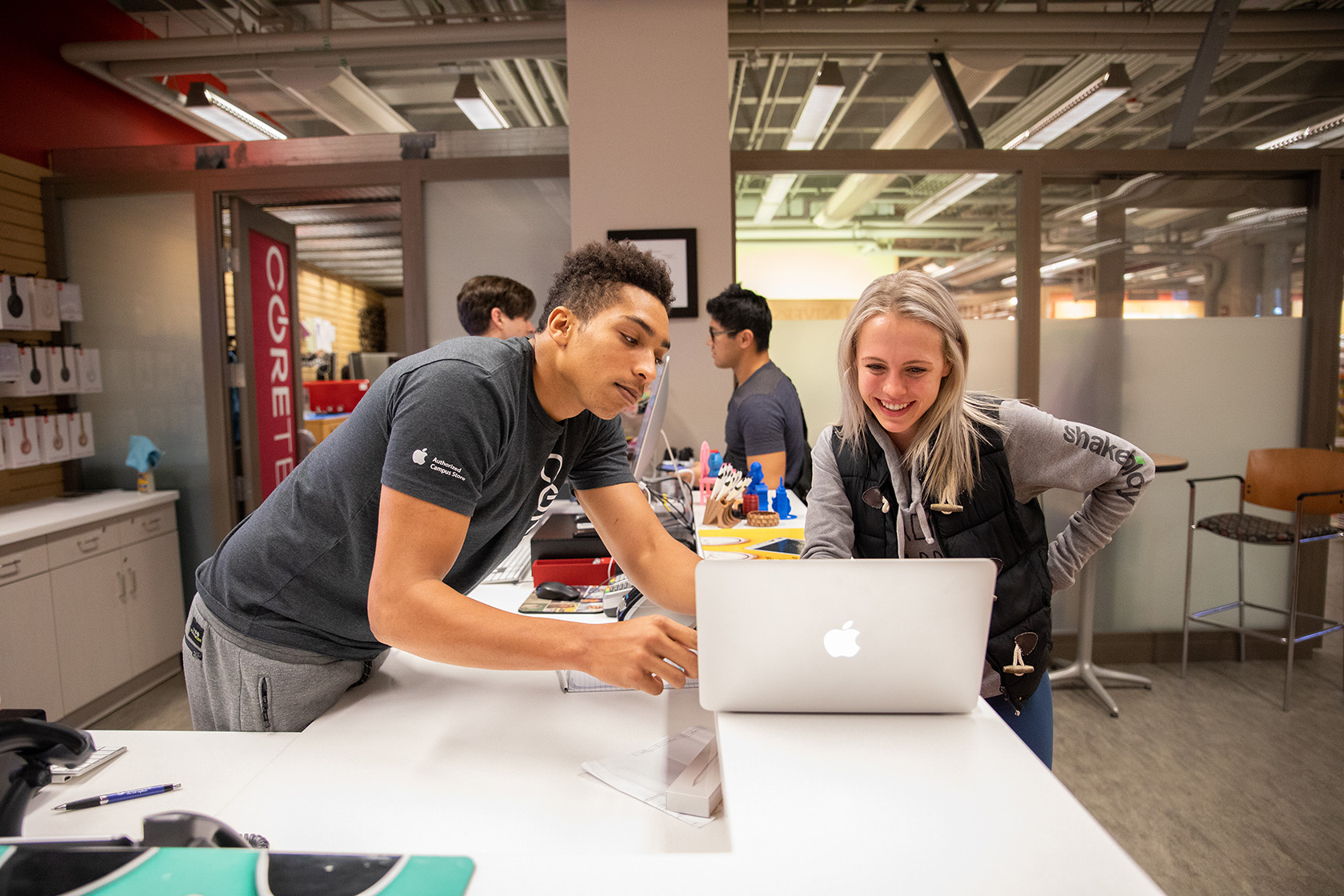 Weekly Workshops
Attend a FREE workshop in-store with a certified Apple expert.  Available each Tuesday at 3:00 p.m. in-store.